Machine de soudure en plastique ultrasonique de 20khz:
Le soudage par ultrasons est principalement utilisé pour les plastiques et les tissus non tissés. Comparé à d'autres techniques de soudage, le soudage par ultrasons présente les avantages d'une excellente qualité de soudage, d'une grande capacité, d'une grande efficacité et d'une large application. Nous pouvons développer de nombreux types de ligne de production de soudage par ultrasons automatique pour répondre aux exigences des clients. 20khz u ltrasonic soudeur industrie appliquée tels que: jouets en plastique, industrie de la papeterie, l'industrie électronique, l'industrie alimentaire, l'industrie plastique, etc.
Caractéristiques de machine à souder en plastique à ultrasons:
1. Puissance de sortie forte et stable, car les céramiques piézoélectriques sont importées du Japon.
2. La compensation automatique du circuit de contrôle de retour peut être prolongée jusqu'à la durée de vie des machines à souder.
Commutateur 3.Foot peut être utilisé sans préchauffage, pratique à haute capacité.
4.Time contrôle en utilisant le commutateur de code à trois chiffres, réglable 1/100 secondes de précision.
5. Soyez compatible avec une machine automatisée ou une machine à sac.
6.Il peut être personnalisé selon les besoins des clients. Pour des matériaux appropriés: PP PVC PE ABS etc.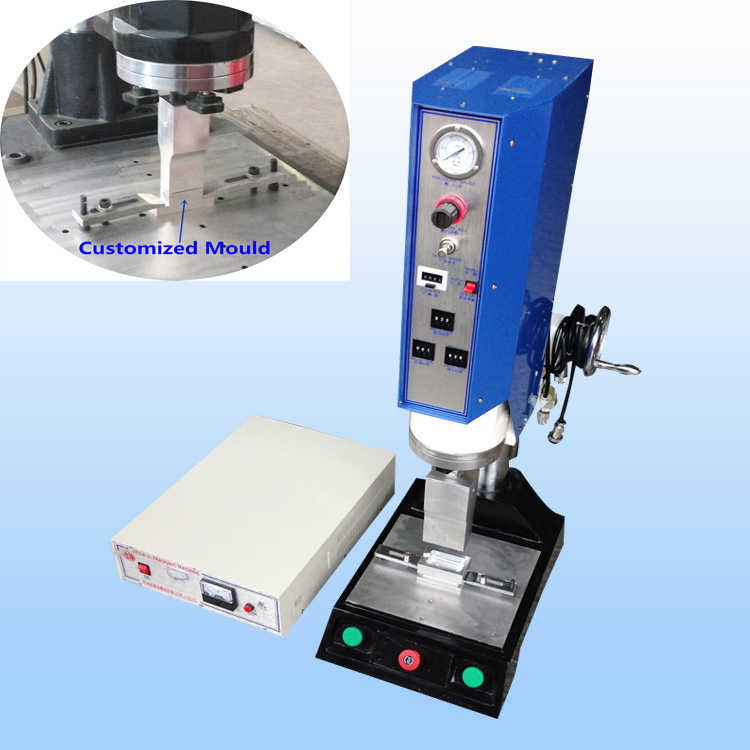 Paramètre technique de machine de soudure en plastique ultrasonique:
output power (W)

1500

2000

2200

2600

frequency

20KHz

15KHz

input voltage

AC220V

welding head stroke

80mm

oscillating system

Self-excited oscillation circuit

output time

0.01-9.99S

current directions

output amplitude of the table instructions

pressure

pressure range of 1-7bar

power output range

1-6 stall continuously adjustable

vibration head cooling system

air-cooled

welding area (mm)

150

190

210

220

Dimension

600 × 680 × 1780

net

145kg

150kg

156kg

168kg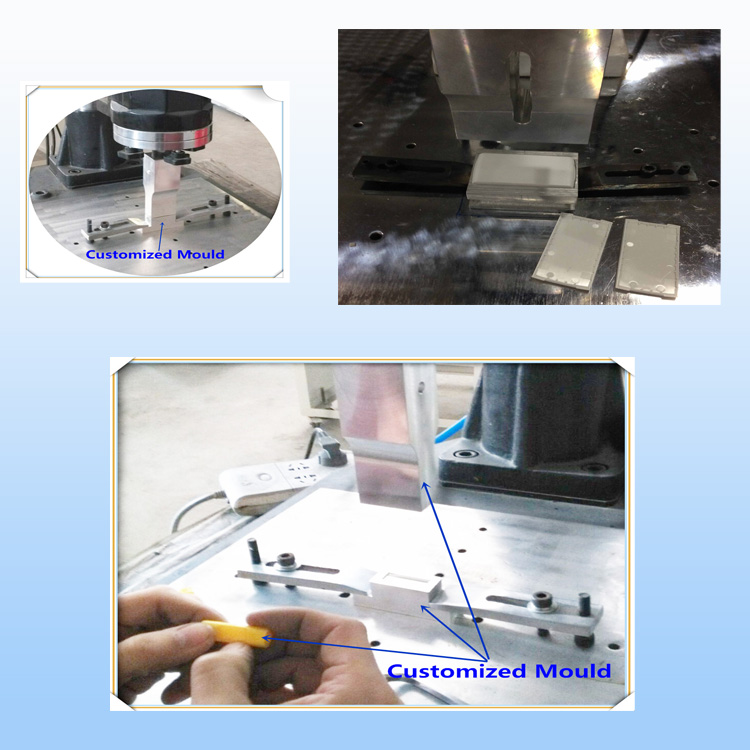 Emballage:
1. La machine complète sera transférée dans un cas en bois (ou selon l'exigence de client), ne nécessite pas de coût d'installation supplémentaire.
2. La conception de l'installation de la machine insiste sur la principe "humanisé", l'installation est simple et pratique.
3. Il y a quelques marques sur la machine afin que vous puissiez trouver chaque pièce facilement, et quelques instructions d'installation, images, vidéo vous seraient fournies pour votre référence.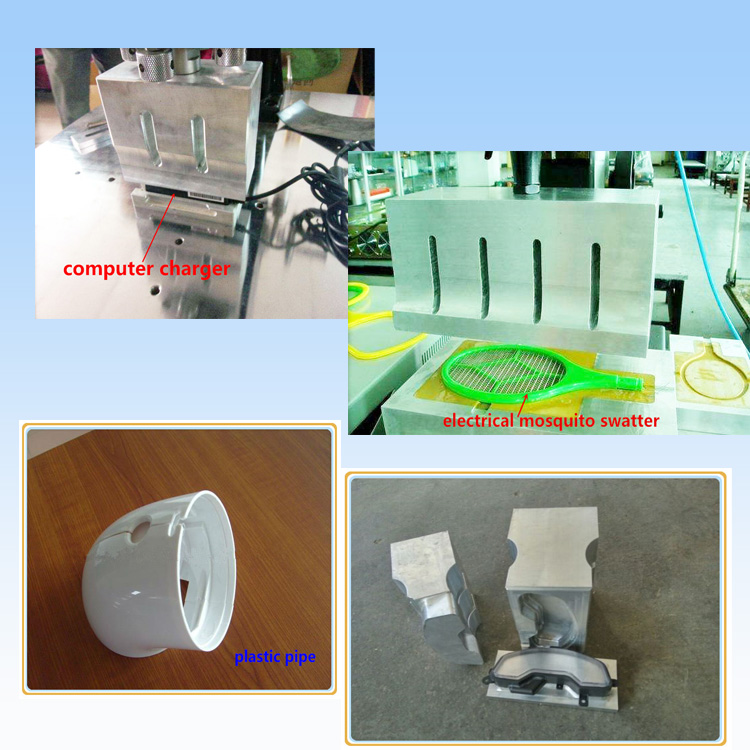 Un service:
1.12 mois de garantie pour la machine.
2. Fournir une consultation technique gratuite et d'autres services de maintenance connexes.
3.12-24 heures de service en ligne pour la configuration et les réparations de base.
4. Assurez la fourniture de pièces de rechange.

Informations sur la société:
JIEDA Ultrasonic Equipment Technology Co., Ltd a plus de dix ans d'expérience dans le développement de l'équipement mécanique, profiter de la bonne réputation sur cette ligne. Et a de nombreux clients fidèles à la fois à la maison et à l'étranger.
Principaux produits : Machine à Quilter Ultrasonique, Système à Ultrasons, Transducteur à Ultrasons, Corne à Ultrasons, Générateur à Ultrasons, Machine à Souder en Plastique à Ultrasons, Machine à Laminage Non-Tissé, Poinçonneuse à Ultrasons, Machine de Découpe à Ultrasons, etc.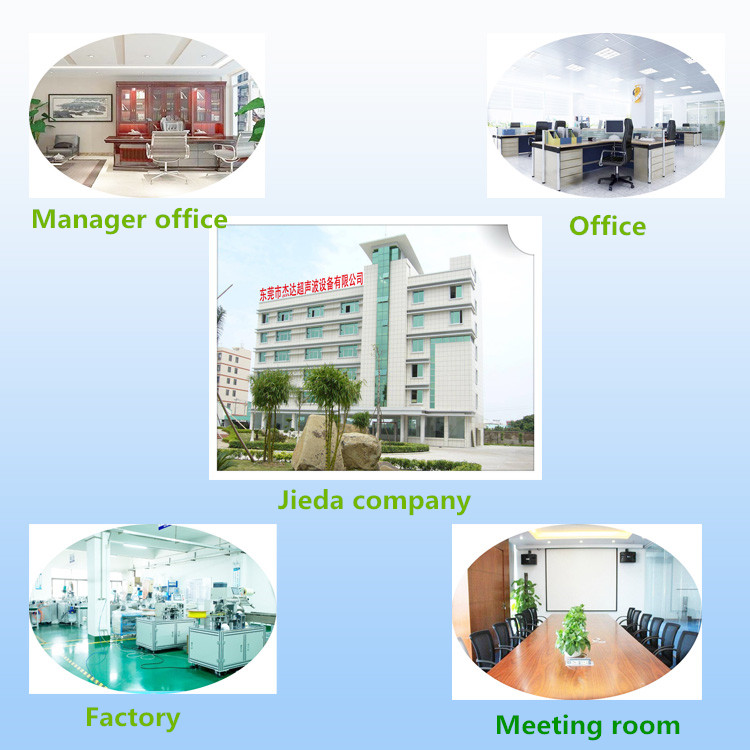 FAQ:
Q: combien de temps nous obtiendrons la machine?
A: Nous et nos clients choisissons habituellement la livraison par mer, ainsi une fois que vous passez la commande, nous organiserons la livraison dans les 3 jours, et environ 7-35days (dépendre du port de destination) vous obtiendrez la machine.
Q: Avons-nous encore besoin d'installer la machine après notre arrivée?
Un: Nous allons ajuster la machine avant que nous livrons à vous, aussi nous vous enverrons vidéo et manuel pour vous apprendre à utiliser la machine.
Q: qu'en est-il de votre garantie?
Un: Notre garantie est 1 ans, toute partie de la machine peut être remplacé gratuitement dans un an si cassé (non compris artificiel)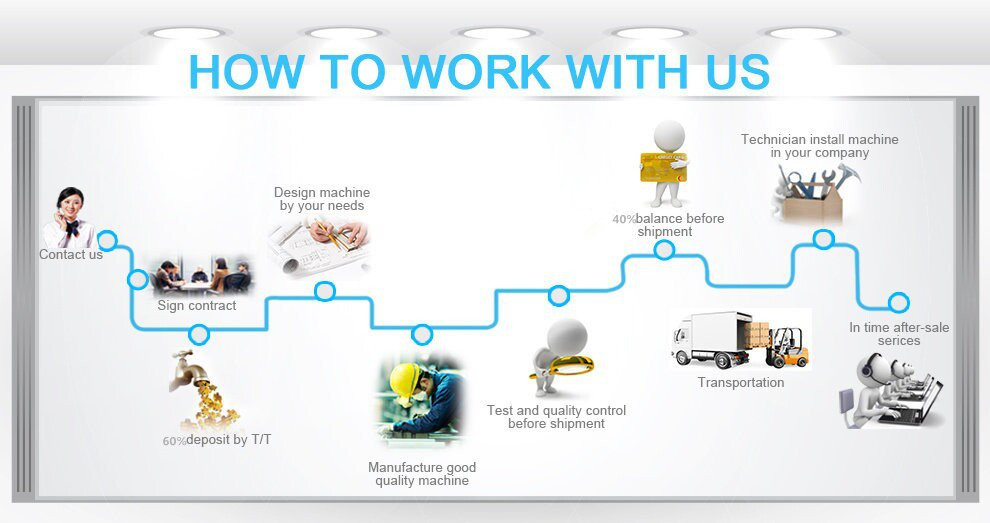 Groupes de Produits : Machine de soudure en plastique ultrasonique